Our Taiko Spirit
The Stockholm Taiko Club began in Sweden 1991. This was in conjunction with performances and workshops in Falun, Sweden taught by Iwakichi Yamashita and Noriko Hashimoto from Kyoto.
Our journey with Sweden Taiko began in 2014 to play Taiko music that is mostly inspired by the folk traditions of the regions and islands of Japan.
We are influenced by the music which flows from people who play taiko naturally Communities of fishing people, farmers, foresters, weavers, and iron workers - working people whose celebratory songs and dances at regional Shinto festivals still continue to reflect the natural spirit of taiko.
The origins of taiko drums are ancient and profound. A treasure of rythms, songs and dances arrouses memories of a time where people lived in harmony with their surroundings and celebrated the changing of the seasons.
Andrew Hickman
konstnärlig ledare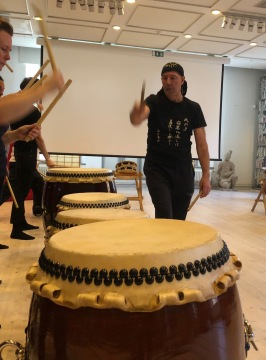 Sweden taiko
Sweden taiko is based in Stockholm where we perform and teach classes.
We collaborate with professional japanese taiko players in Sweden and in Japan.
During 2020 we arrange workshops with Kumiko Suzuki (Tokyo, London), and Yasukazu Kano från Sado.
We create dynamic meeting places for everyone who is interested in discovering taiko music.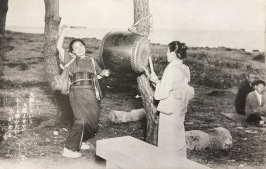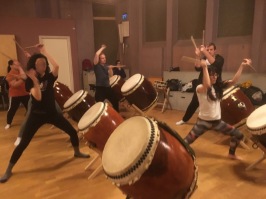 info@swedentaiko.com
swedentaiko@gmail.com
+46(0)705930856